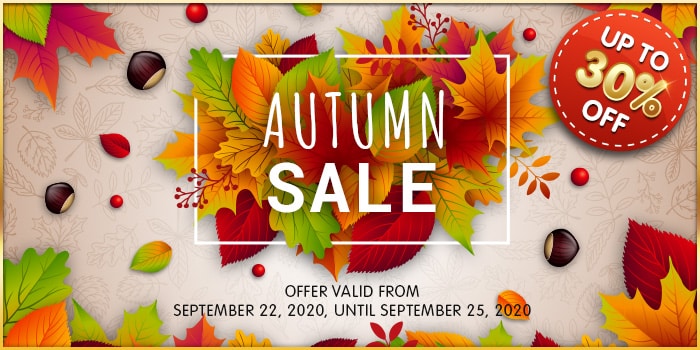 Klickt hier für die deutsche Version.
On September 22, the equinox marks the beginning of autumn in Germany! In our tradition, we welcome the season of colorful leaves with a sale.
Hence, from Tuesday, September 22 until Friday, September 25, your favorite products are available at a discount at the Palace. This way, you can enjoy the fresh autumn air even more.
Enjoying the sale is easy: You shop like you usually would at the Palace – your favorite products come at a discount of up to 30%.
This offer is valid exclusively from September 22, 2020, until September 25, 2020 – do not miss this deal! Stop by from Tuesday to Friday and save up to 30% on the most popular products!