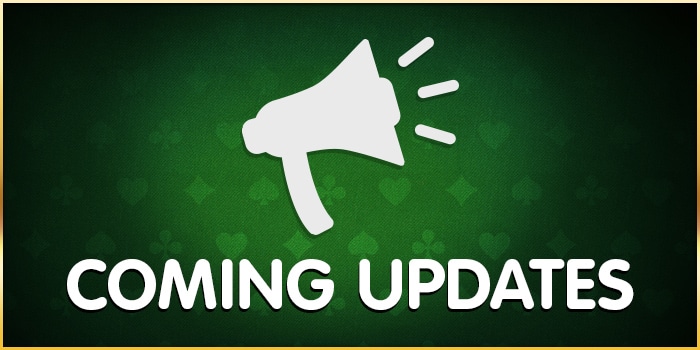 Klickt hier für die deutsche Version.
Dear friends of the Palace,
We have some upgrades up our sleeves and they are coming soon! These updates will go live as soon as they are ready. Currently, we are polishing and testing all changes, and we expect to begin updating the games over the next weeks. Do not fear – nothing will be turned upside down: We mainly worked on a nicer, more accessible gaming environment for you. Some changes concern several games at once. Others are specific for Skat or Pinochle. Let's get started with our announcements!
Skat: Timer and Prettier Bidding Interface
At the Skat Palace, you can soon see how much time a player has left for their action.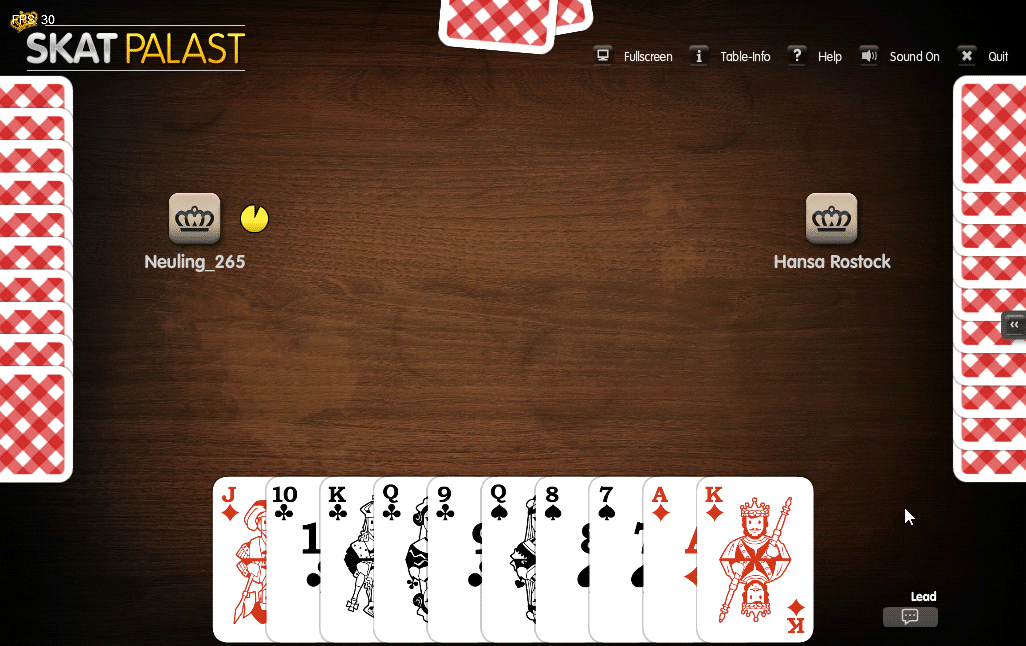 The looks of our bidding feature will be updated, as well: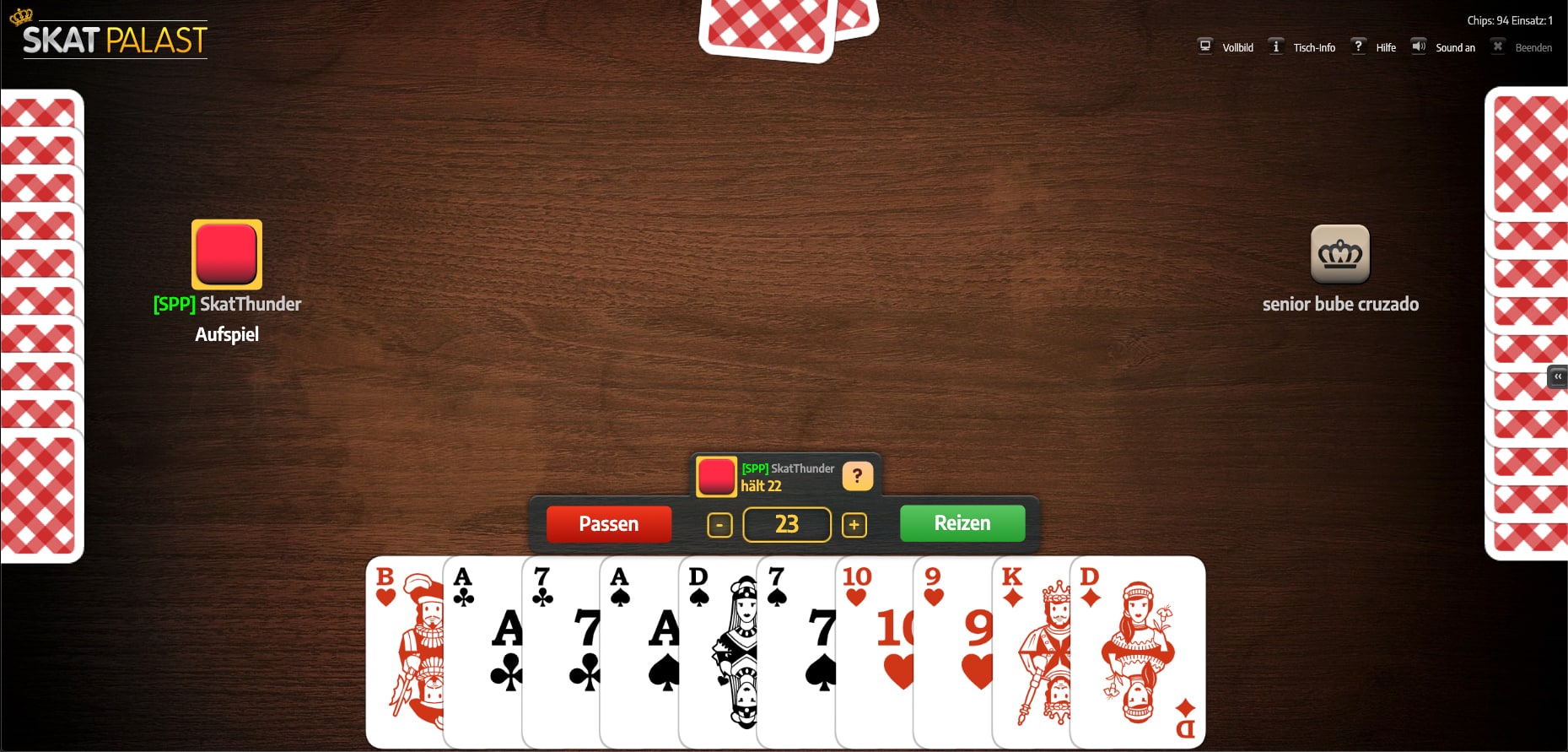 Speech Bubbles for Bidding in Skat, Doppelkopf, and Sheepshead
So far, the bidding is displayed in the chat. In the foreseeable future, in Skat, Doppelkopf, and Sheepshead, you will see speech bubbles instead.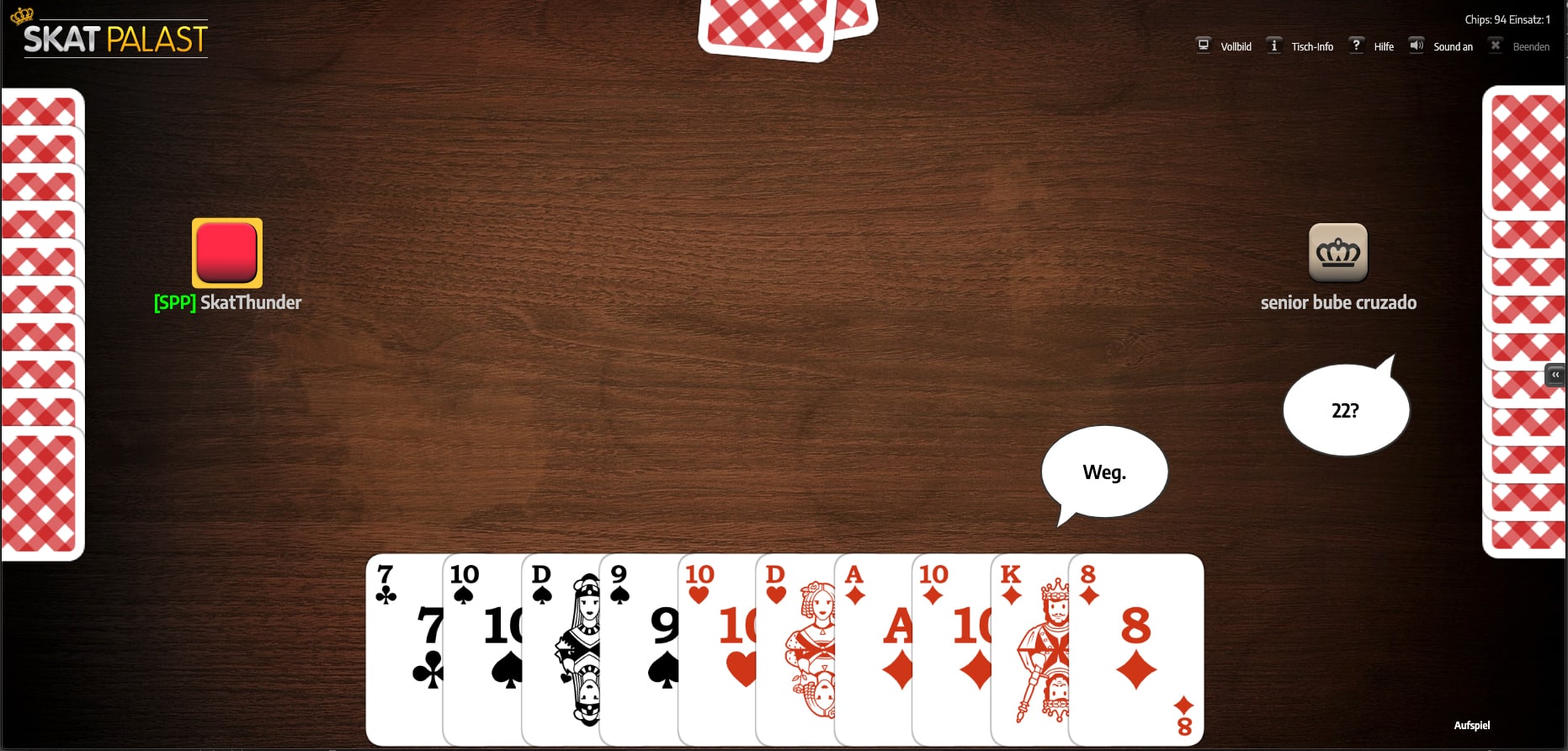 New Window for Voting in Nearly All Games
Skat, Doppelkopf, Sheepshead, Solitaire, Spider, Mau-Mau, Rummy, and Canasta will get a fresh new window to vote on playing another game at the same table. Have a look:
In-Game E-Mail Verification for All Games at the Palace
You can verify your profile using your e-mail address in Skat, Doppelkopf, Sheepshead, Pinochle, Solitaire, Spider, Mau-Mau, Rummy, and Canasta.
To this end, you receive a verification e-mail when setting up a new profile at the moment. Since this e-mail gets lost sometimes, you can soon resend it from your profile in the game. This is important since certain features can only be used with a verified profile!
As soon as this is available, you will find a new "Verify" button in your profile in the section "Personal Data". It will only show up if your profile was not verified yet. When you try to use a feature requiring verification, it will be pointed out to you, and you can request the verification e-mail from there.
Club Feature for Pinochle
Our major announcement concerns Pinochle: The club feature will be here soon! Use it to found and join clubs and take part in the Club League!
When entering the competition area in the future, you can not only select the League but also Clubs. There, your first stop will be the club house, where the clubs you belong to are displayed. By clicking "Create", you can found your own club.
The club area will have three more sections – the Club League, the search, and your mailbox. In the Club League, all clubs are ranked in relation to one another. Using the menu, you will be able to take a look at the club members, the ranking of members of one club, Champions of your club, and Champions across clubs!
With the search, you will be able to look for clubs, of course. Your mailbox will collect applicants for your club on one side and invitations for you to join further clubs on the other side.
This is it for today. We hope you are looking forward to these improvements as much as we do! For praise, criticism, and suggestions, feel free to comment on this post or send an e-mail to support@spiele-palast.de.
Greetings,
Your Palace Team