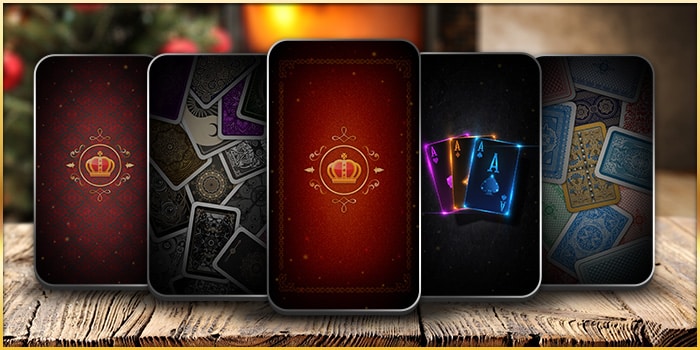 Klickt hier für die deutsche Version
Dear friends of the Palace,
We wish happy holidays to you and your loved ones!
Before we retreat over the holidays, we proudly present you with something homemade. We made you a couple of beautiful wallpapers for your smartphones! And everyone can pick the one they like best!
It is easy: Click the motive you like best and, if the file is not downloaded automatically, download the full-sized image. Then you can set the downloaded image as the background of your phone's display.
Oh, you want them all? Nothing will stop you from downloading them all – go ahead!
Have fun with the embellished screens! And if you would like even more options, check out last year's gift post.
We will take in some quiet time over the holidays. Hence, the comments here will be deactivated during that period. Afterwards, you will be able to reach us as usual again. 🙂
Enjoy the holidays and start well into the New Year!
Your Palace Team
PS: If you start missing us, let us reunite at the New Year's Tournament on January 2, 2021.